Case Studies
Read our case studies
Robinson Arnold Limited
Fri 10 November 2023
---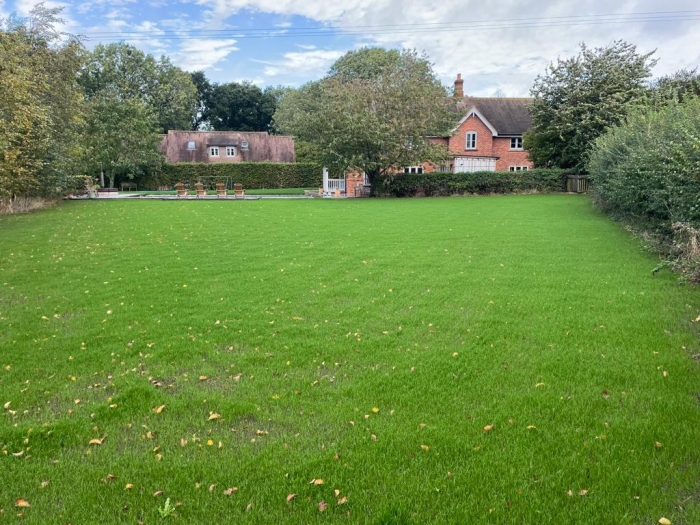 This Bury St Edmunds-based landscaping company was founded by two friends, Tom Robinson, and Joshua Arnold, in early 2021. Having each run their own successful landscaping businesses, they found themselves working in partnership together on many projects and so Tom and Joshua decided to combine their extensive and varied experience in one company, and Robinson Arnold Limited was born.

Today, Robinson Arnold is working in both the domestic and commercial sectors across East Anglia. The company prides itself on offering a high-quality service with a keen eye for detail and has been using British Sugar TOPSOIL's Landscape20 general purpose topsoil on projects from the outset.

A recent project in Suffolk, between Bury St Edmunds and Newmarket, required 40 tonnes of Landscape20. A large paddock area adjacent to a private property's formal garden and swimming pool had become very overgrown and largely inaccessible and unusable. Robinson Arnold first sprayed the paddock with a suitable herbicide to kill off pernicious weeds and brambles.

The top layer was then stripped with a digger and removed before a compact tractor fitted with a 'Blecavator' passed over the area, cultivating and digging down to 100-180mm, lifting and screening the stones and debris down to between 13-51mm through the adjustable screening tines, and burying the stones and debris. The equipment's rear roller left a neat finish, ready for the Landscape20 to be spread across the existing surface to a depth of 50mm.
The fine tilth topsoil was then seeded, and just 14 days later – thanks to perfect growing conditions – a grass sward was already establishing.
Director Tom Robinson is delighted with the results:
"We find Landscape20 to be a great product as it is very easy to work with, it is extremely consistent and provides perfect conditions for the establishment of many of the things we install, including trees, shrubs, turf and, in this case, grass seed.
What we also really like is the fact that Landscape20 comes from a very well-known and respected source, unlike many recycled alternatives. This transparency gives us and our clients complete peace of mind."
---
---