Our Story
How was TOPSOIL founded?
TOPSOIL has been recycling and marketing the soil brought in with the beets delivered by local farmers to the factories of its parent company British Sugar since 1996.
British Sugar has been producing sugar from sugar beet for over 100 years.The photo on the left shows what TOPSOIL looked like in the beginning.
The catalyst for recycling the soil was the introduction of new waste legislation that prevented British Sugar from distributing the waste soil across its sites or returning it to agricultural land, and the company's vision to convert all waste streams into products.
Andy Spetch, who has worked in the TOPSOIL division from the beginning, over 25 years ago, remembers,
"We had a director - Carl Carter - who was a man ahead of his time. From the outset he could see the opportunities from the waste we created, both from a commercial and a sustainability viewpoint."
A TOPSOIL business was established at each of the British Sugar sites in operation at the time - Allscott near Telford, Bury St Edmunds, Cantley in Norfolk, Kidderminster, Ipswich & York – producing just one product, Landscape20 general purpose topsoil.
Today TOPSOIL operates from the four existing sites - Bury St Edmunds, Cantley, Newark and Wissington near King's Lynn - producing and selling subsoil, topsoil and topdressing to the construction, landscaping, sports, and amenity sectors.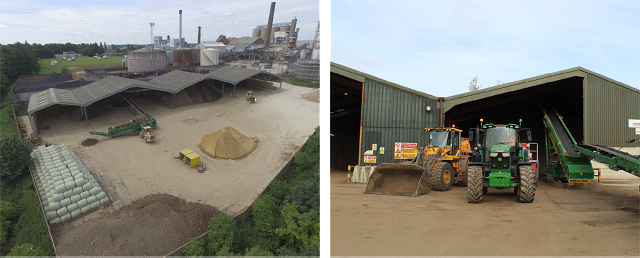 Fundamental to our business is the emphasis we put on ensuring that all our products are fully analysed, safe, and fit for their intended purpose.
From the outset the business has worked with Tim O'Hare, an independent soil scientist, to design our products and develop the comprehensive suite of analyses that provide our customers with all the information they need to get the best from our products. The breadth of our testing and analysis is something of which we are extremely proud and which we continue to develop. The latest additions to our analysis focus on soil health and the carbon content and sequestration potential of Landscape20.
We commission regular independent replicated scientific trials with the Sports Turf Research Institute (STRI) in Bingley, West Yorkshire, on our topdressing products, and Cranfield University has recently undertaken a year-long scientific study on the soil health of our products.
By recovering, screening, and blending the rich arable soils that adhere to the 7.5 million tonnes of sugar beet delivered by farmers to British Sugar's UK factories, we ensure that a valuable and non-renewable resource is recycled and not wasted.