Case Studies
Read our case studies
Elite GB Environmental Services
Wed 2 August 2023
---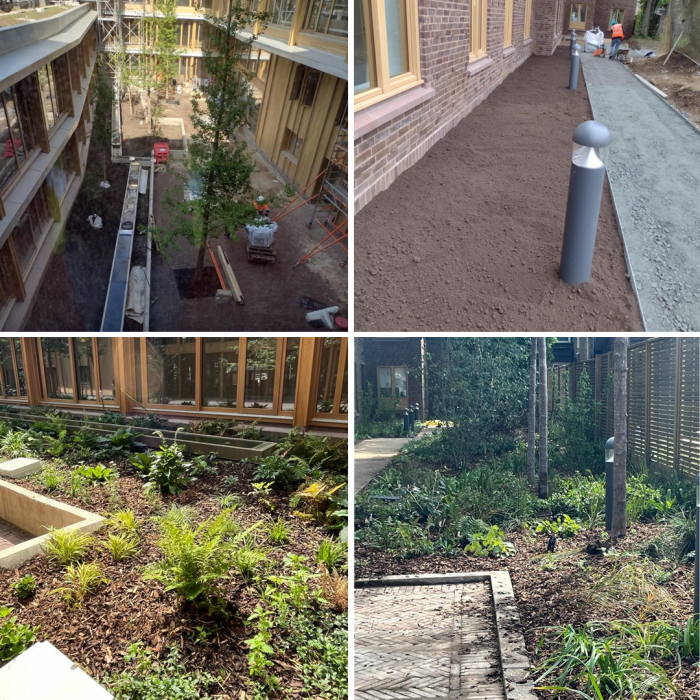 A family business established in 2003, Elite GB Environmental Services Ltd is a leading supplier of muck away and grab services, primary aggregates, and recycled materials to the construction sector. Based in Sunbury-on-Thames and serving clients in London, surrounding counties, and nationwide when required, the company's turnover, which exceeds £8m, is testament to its reputation for supplying the highest quality products and services.
Elite GB was asked by its client M. & K. Builders Limited to supply landscaping materials to the Appleby Blue Almshouse site in Reverdy Road, London Borough of Southwark. This new development provides 57 beautiful new homes for older people from Southwark, alongside extensive indoor and outdoor spaces for the whole community to enjoy.
Having consulted with its landscaping specialist, Elite GB was instructed to use British Sugar TOPSOIL's BS3882:2015-compliant topsoil for the final landscaping phase of the project, which includes the planting of shrubs and trees. British Sugar TOPSOIL was contacted with the product specifications and Elite GB was advised by the knowledgeable TOPSOIL sales team to use Landscape20 general purpose topsoil, and HortLoam planting topsoil.
The location of the Appleby Blue Almshouse development, on the junction of Reverdy Road and Southwark Park Road, presented potential logistical challenges for delivery of the 64 bulk bags of Landscape20 and HortLoam. Access to the site was limited but, by asking the correct questions and understanding the constraints, the TOPSOIL team gave Elite GB the available delivery options and, in the event, the bulk bags were delivered and off-loaded by hi-ab crane without incident or disruption to local traffic or residents.
Elite GB's Operations Manager, Chris Colton, said:
"Our sales contact at British Sugar TOPSOIL has an amazing knowledge of TOPSOIL products and could not do enough to help us in anything we needed. Elite GB has worked in the construction industry for many years and has dealt with many suppliers and we can honestly say that the products from British Sugar are of the very highest quality. We will be using British Sugar again for any topsoil requirements we may have."
---
---