Case Studies
Read our case studies
Stamford AFC
Mon 26 June 2023
---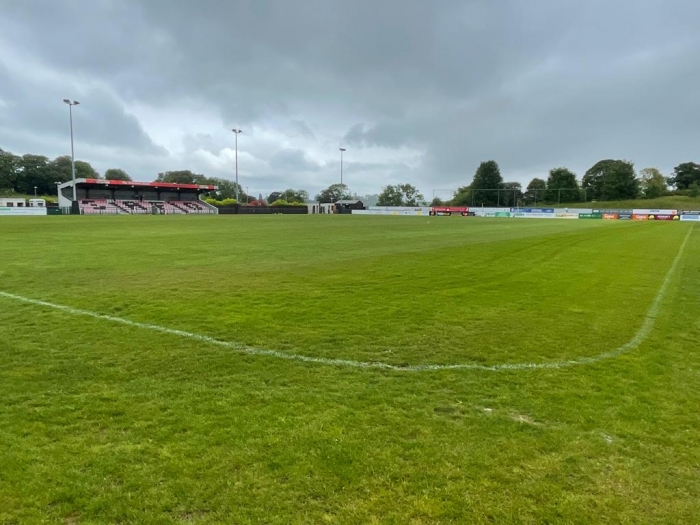 Founded in 1896, Stamford Association Football Club is a Lincolnshire club, currently playing in the Southern League Premier Division Central. Knick-named 'The Daniels' after Daniel Lambert, reputedly Britain's heaviest man, who is buried in Stamford, the Club moved to its current home ground, The Zeeco Stadium at Borderville Sports Centre, in 2015.
The club boasts an active youth development programme, The Young Daniels Football Development Centre, which works with youngsters across 11 different age groups. The club was recognised as an FA Charter Standard Community Club by the Football Association for its work to bring on young players – the highest possible accreditation. Stamford AFC also has a women's first team and all girls teams.
Stamford's pitch at The Zeeco Stadium was constructed back in 2014 and the Club's Grounds Director, David Salisbury, is now looking to build up the soil profile, which was shallow at the construction phase:
"We need a topdressing that is compatible with the existing soil profile. We are delighted with the Sports&Turf topdressing from British Sugar TOPSOIL. The 90/10 mix [90% medium to coarse sub angular sand with 10% BS3882:2015-certified topsoil] is ideal for what we want for a sports surface."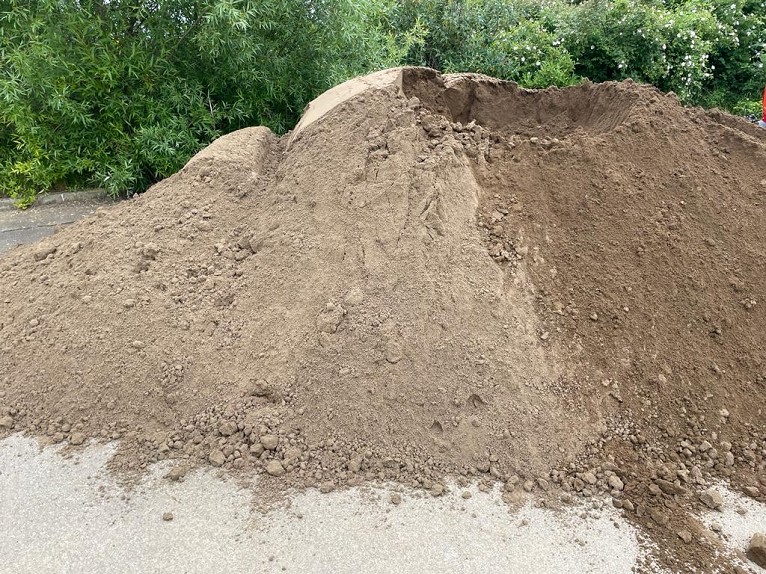 David continued: "The soil component has a good nutrient content, which helps green-up the pitch and delivers decent nutrient percentages. The large sand element helps with drainage and gives the surface greater integrity to cope with more wear and tear, particularly in adverse weather conditions."
David his son Gary use an Iseki TLE3410 compact tractor to pull a GKB Sandspreader, which evenly distributes TOPSOIL's Sports&Turf topdressing across the pitch. A conveyor in the spreader transfers the topdressing from its bunker into the spreading discs, which then rotate, allowing the material to fall evenly through the mesh onto the playing surface. GKB Operations Manager Tom Shinkins was on-hand for the first application to assist with dosing and calibration. Once spread, the topdressing is raked in. The work currently being undertaken will prepare Stamford AFC's pitch for an exciting season ahead.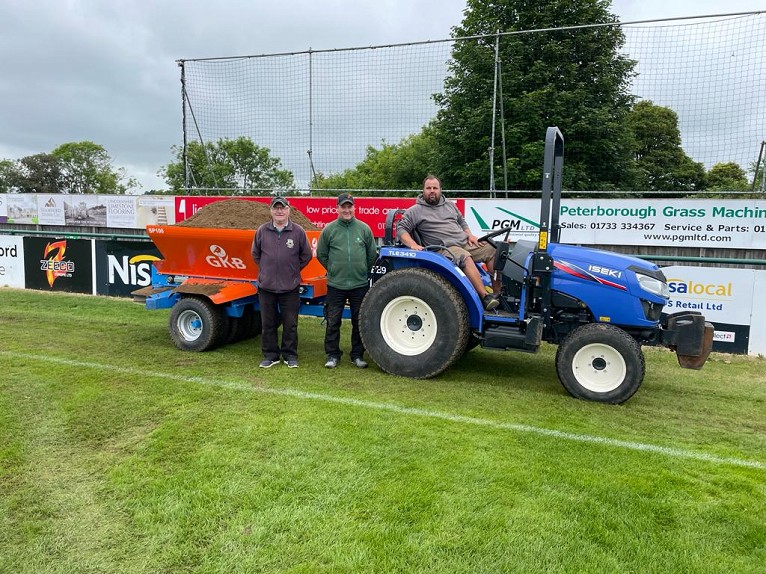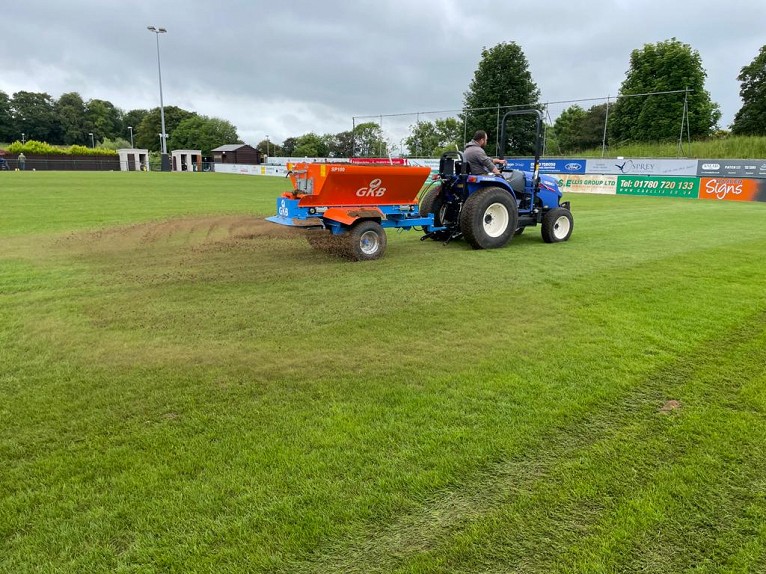 ---
---