Case Studies
Read our case studies
JF Lindsay Construction
Mon 19 June 2023
---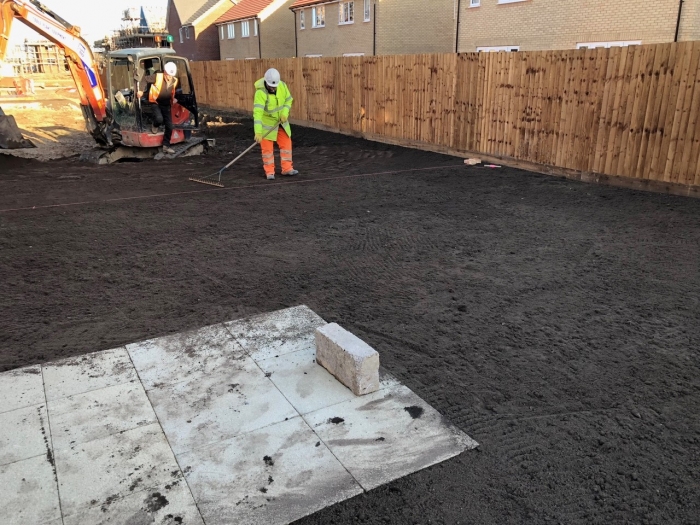 Based in Melbourn, Cambridgeshire, to the northeast of Royston, JF Lindsay Construction is a family-owned and operated civil engineering and construction company that this year is celebrating 25 years as a Limited company. A British Sugar TOPSOIL customer for many years, it is currently working on a CALA Homes development in Hampton, Peterborough.

Since August 2022, the company has taken delivery of 3,400 tonnes of British Sugar TOPSOIL's Landscape20 general purpose topsoil for the landscaping of the rear gardens of homes on the prestigious Hampton Lakes development. The soil, which is certified to British Standard 3882:2015, is being spread across the rear gardens to a depth of 350mm, in preparation for turf laying.

Landscape20 is the ideal medium for seeding and turfing in domestic gardens as it is rigorously analysed to meet and exceed the British Standard, and provides an even, friable base for landscaping activities.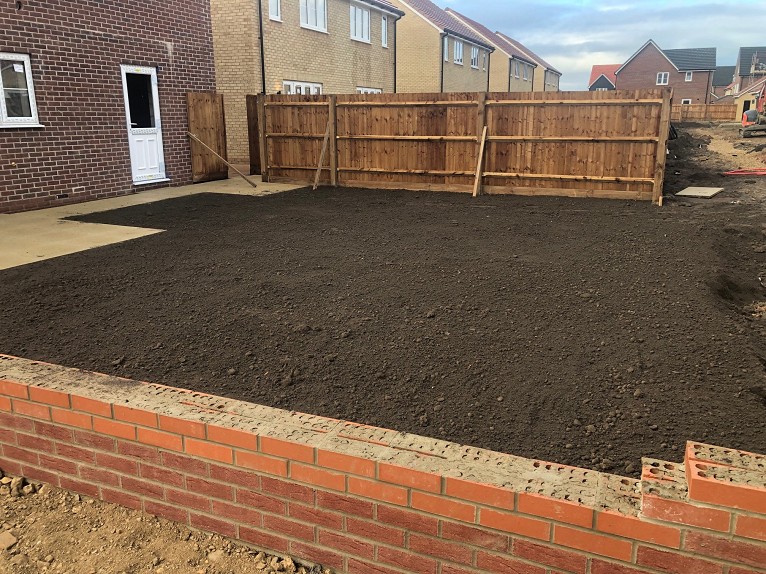 Head of Procurement at JF Lindsay Construction, Matthew Brialey, is delighted with both the product and the service provided by British Sugar TOPSOIL:
"Landscape20 is obviously the best product on the market so we know that we will have no comebacks from using it. Placing orders is straightforward and deliveries are always on time. We would recommend British Sugar TOPSOIL to anyone."
---
---