Case Studies
Read our case studies
Parkers Pitches
Wed 10 August 2022
---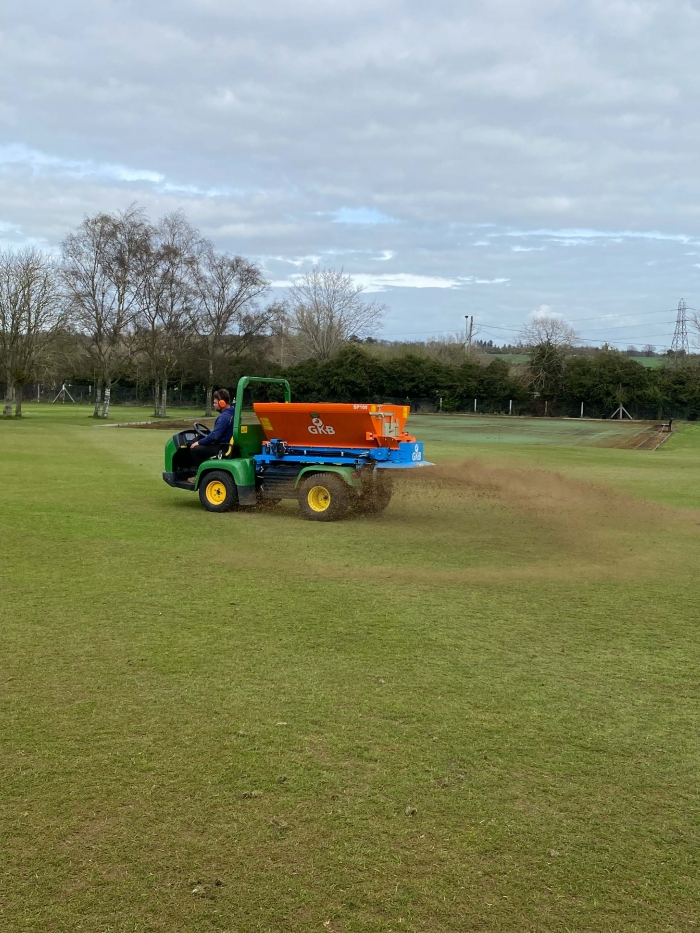 Parkers Pitches is a family business which began trading in 2015. They have developed lasting partnerships with many clubs across not only Suffolk, but in every corner of East Anglia. Will, owner and founder, has a life-long passion for cricket (as well as his University Degree in Sports Turf Science & Management) which enabled him to support local clubs in not only their end of season renovations but also in their ambitions to improve their playing surfaces. Parkers Pitches have been using our Sports & Turf topdressing since 2018 on many different types of pitches. Most recently he has used 60tn at Lowestoft Town FC.
As a lover of sport in general, Will has also played a huge role in supporting the Suffolk FA with their Pitch Improvement Scheme over the past few years. Supporting football clubs across the region in levelling up their pitches and making the most out of their surfaces. One of Will's proudest achievements is his work with Stowmarket Football Club - once a literal dumping ground - now one of the most transformed and widely appreciated pitches in Suffolk!
Will spoke highly of our Sports&Turf topdressing, saying 'As the summers seems to be getting hotter and drier, natural sports surfaces are suffering more and more, with many groundsmen struggling to keep grass swards strong and healthy, particularly across the summer months. We see many clubs managing rutted and uneven surfaces, with particularly costal clubs battling to maintain healthy grasses on very light land.
In both scenarios we often suggest importing British Sugar Sports and Turf. Not only is the product extremely high quality, but the customer service from our Account Manager Kim is second to none. We know from experience that the high-quality product ordered is always the high quality product delivered, on time and by cheerful, helpful hauliers.
We have recommended and used British Sugar Sports and Turf on cricket outfields, as well as rugby and football pitches alike and have always seen great results.'
---
---