Case Studies
Read our case studies
Private Customer
Wed 15 June 2022
---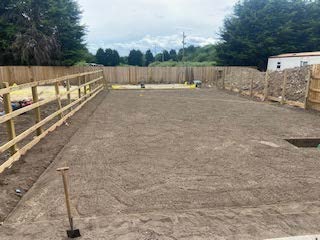 In advance of the demolition of two disused agricultural buildings and the subsequent construction of five new-build residential properties on the site, the customer's planning consultant instigated the testing and analysis of the onsite soils. The laboratory report identified traces of PAH (polyaromatic hydrocarbon) contamination in the soil of this brownfield site.
The Environment Agency guidance on Land Contamination Risk Management (LCRM) requires that where contamination hazard is identified, the site must be properly remediated and verified. Details of the site investigation, its remediation and verification of the system employed is required by Local Authorities/Building Control as part of the planning process, and by warranty providers such as NHBC (National House Building Council).
British Sugar TOPSOIL's Landscape20 topsoil was recommended to the customer by the consultant as being a suitable product for the 'Clean Cover System' - where the existing contaminated soil is largely removed, and the imported topsoil is placed on top, in this case to a depth of 600mm. Landscape20 is a BS3882:2015-compliant topsoil, which is regularly independently tested by UKAS, GLP and MCERTS-accredited laboratories, and meets all the requirements of the certification and validation authorities.
180 tonnes of Landscape20 were delivered to the site near Wisbech, Cambridgeshire, on 8-wheeled rigid tipper lorries in March 2022 and spread across the area, ready for turfing. The customer is delighted with the product and with the service received from TOPSOIL:
"The soil is fantastic quality, and the ordering process was simple, thanks to the extremely helpful sales staff. The drivers were great as they tipped exactly where we wanted and turned up when they said they would. All round it was excellent service!"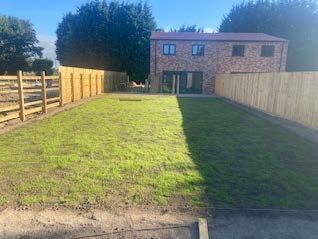 ---
---