Case Studies
Read our case studies
Premier Turfing Limited
Mon 21 March 2022
---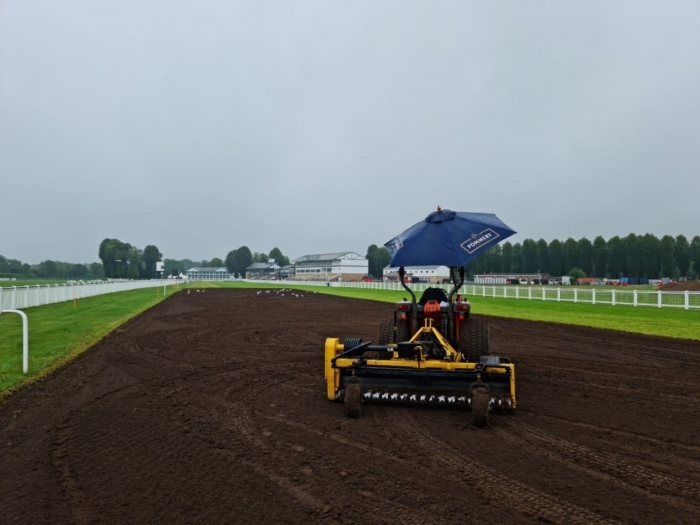 Based in Lincoln and operating nationwide, family-owned Premier Turfing Ltd specialises in sports turf installation, renovation and maintenance. Its impressive client list is extensive and includes Arena Racing Company, which owns and operates 16 racecourses across the UK.
Royal Windsor Racecourse is set in 165 acres of stunning Berkshire countryside and has been a part of the landscape for hundreds of years. Situated on the River Thames, in the shadow of Windsor Castle, it is the perfect location for race days, events and venue hire.
Charlie Moore, Head of Group Racing (Racing & Operations) at Arena Racing Group, selected British Sugar TOPSOIL's Sports&Turf to level an uneven area on Royal Windsor's far side straight:
"Sports&Turf was recommended to me by agronomist and sports surface specialist Charles Henderson of PSD Agronomy. I had also had previous experience of British Sugar TOPSOIL at another racecourse so had confidence in using the product at Royal Windsor."
In September 2021, 203 tonnes of Sports&Turf were delivered to the racecourse in seven articulated lorry-loads. Sports Turf Contractors, Premier Turfing Ltd, removed the old turf and some of the old soil, then set all levels using laser instrumentation and installed the new Sports&Turf material using specialist ground preparation equipment and applied grass seed and fertiliser to establish the new sward.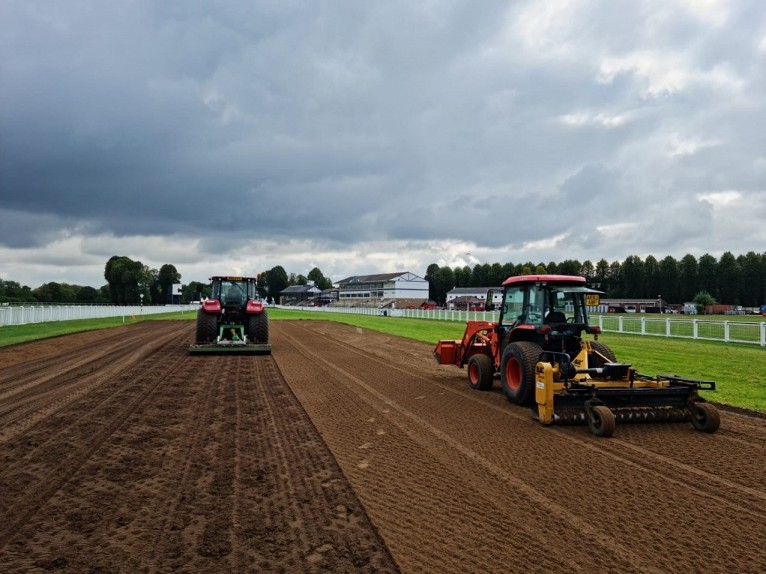 Ian Mawer, Director at Premier Turfing, was delighted with the product and the service received from British Sugar TOPSOIL:
"Sports&Turf is an excellent product, and the purchasing process – from enquiry and pricing through to delivery – was first class," he said.
"The product met the stringent criteria and specification of the consultant agronomist, and the expectations of the client. It was a very high-quality material, easy to work with and very consistent."
The product has provided a very good growing medium and Arena's Charlie Moore says the levelled and seeded area is coming along nicely:
"We will soon be making the decision as to whether the area can be included when racing commences again, or whether to leave it to give the grass sward time to strengthen further."
---
---