Case Studies
Read our case studies
G S Robinson (Builders) Ltd
Thu 15 October 2020
---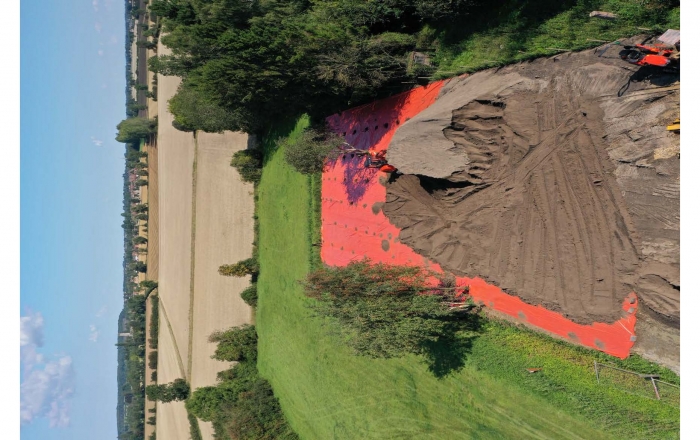 This family building and contracting business was established in Deeping St James, to the north of Peterborough, in South Lincolnshire over 65 years ago. Over that time it has progressed and expanded into a professional construction company with a property development section, rental division and recently Robinson Property Rentals and Maintenance, serving the Deepings and surrounding area.
The construction of a new-build private dwelling on a disused railway line presented a challenge for the contractor, who was faced with contaminated soil in the area of the new property's garden. Removing as much of it as possible, a bright orange geotextile membrane was then laid over the entire garden area, ensuring that the presence of contaminated land would be clearly evident if excavated in the future.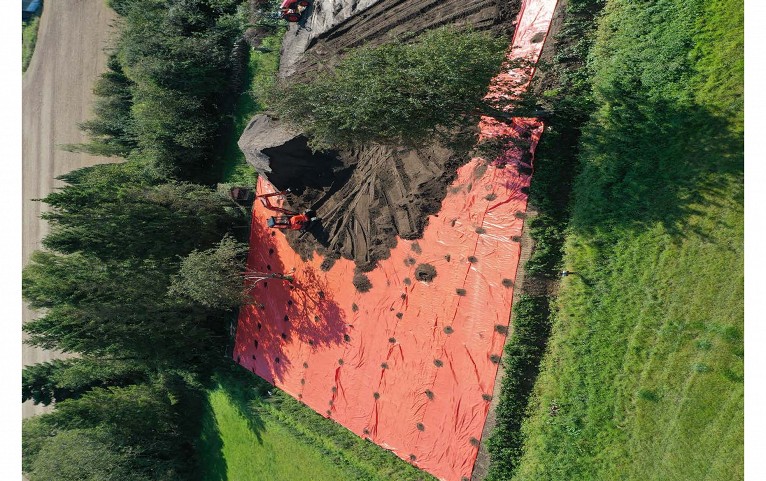 A quality, British Standard-compliant topsoil was needed to make up the soil levels so that landscape contractors Mumby Landscapes could create a lawn area. G S Robinson selected British Sugar TOPSOIL's BS3882:2015-compliant Landscape20 general purpose topsoil. 560 tonnes were delivered to site over three days on ridged tippers and spread across the entire area at a depth of 225mm. The soil was then levelled, tamped down and seeded by Mumby Landscapes.
Terry Robinson, managing director of G S Robinson, was delighted with the quality of the topsoil and the service his company received from the TOPSOIL sales team:
"This was our first order with British Sugar TOPSOIL and when it arrived the Landscape20 looked fantastic. It was obviously a high quality soil and turned out to be easy to spread and work with. After just one week we were amazed at the growth rate of the seeded area."
Terry continued:
"We were grateful for the quick turnaround from initial quote to account setup and delivery. The hauliers were extremely efficient and courteous and the customer service we received from our TOPSOIL account manager was second to none, with nothing too much trouble. When you add in the very competitive price for such a high quality product I would highly recommend and use British Sugar TOPSOIL again on future projects. The overall experience was exceptional in quality and service."
---
---