Case Studies
Read our case studies
Carter Homes – The Orchids
Thu 27 February 2020
---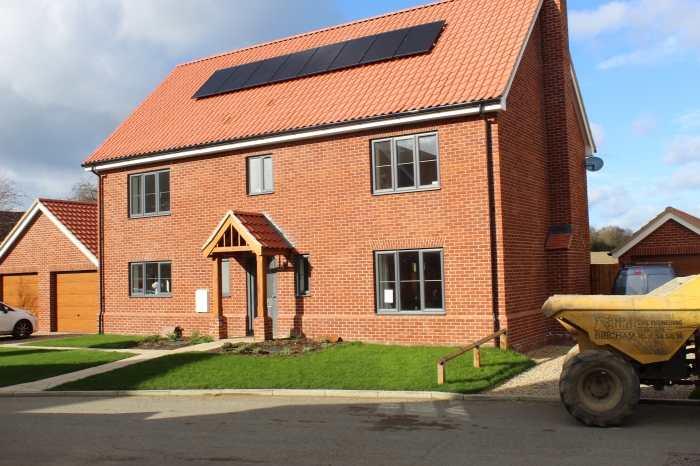 Founded in 1920 and celebrating its centenary this year, RG Carter Construction builds everything from schools, to shopping malls, to award-winning affordable housing, acrossEast Anglia. Carter Homes Ltd, based between Norwich and Thetford in the market town of Attleborough, is the residential arm of the RG Carter Group of Companies, building high quality residential properties.
A recent project was The Orchids - a development of 21 new properties in Rockland St Mary, to the east of Norwich. Providing a variety of one, two, three, four and five bedroom homes, The Orchids is situated in anattractive rural setting at the edge of the village.
Also responsible for landscaping the front and rear gardens of each property once their construction was complete, Carter Homes selected British Sugar TOPSOIL's BS3882:2015-compliant Landscape20 general purpose topsoil for the job. Site Manager Craig Baldry began taking delivery of 550 tonnes of Landscape20 in loose loads on 8-wheeled lorries. As all British Sugar TOPSOIL is stored undercover at each of its topsoil production facilities, its consistency remains excellent throughout the winter months, allowing contractors to work with it when conditions on-site allow.

As each property was completed, the soil was spread to a depth of 300mm in the rear and front gardens and raked to an even tilth, ready for turfing.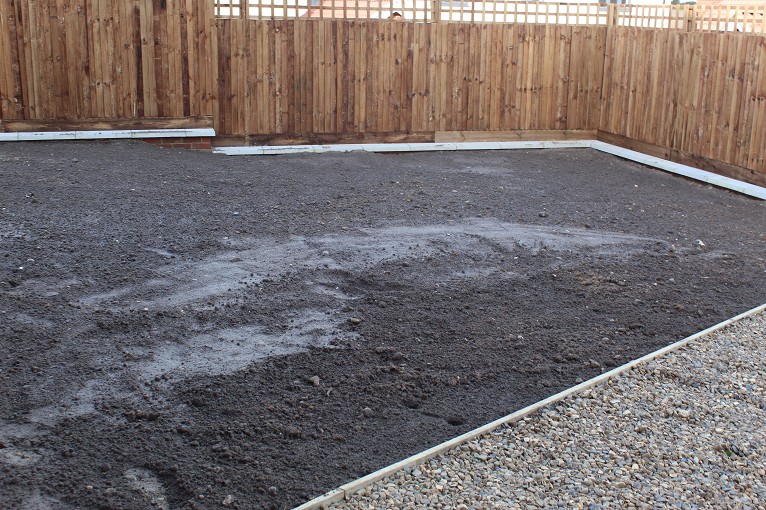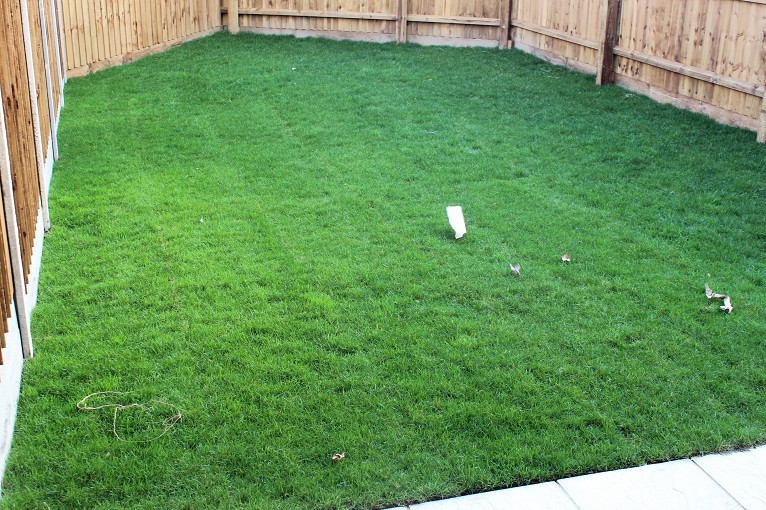 Carter Homes' Quantity Surveyor Stephane Dunbar said:

"We chose British Sugar TOPSOIL because of their reputation for providing excellent quality topsoil, which proved to be true. They were able to arrange delivery of the topsoil despite the very short lead in time, sometimes with just a few days' notice. Our account manager at TOPSOIL was always contactable and we could tell that she tried her hardest each time we needed a delivery and managed to get it to us when we needed it. It was refreshing to have a supplier that we felt worked with us on the project. We look forward to working with her and with British Sugar TOPSOIL on the next project!"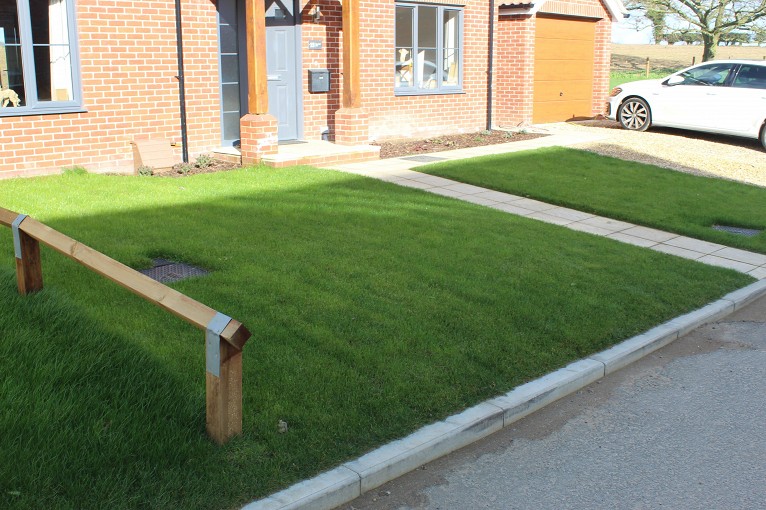 ---
---