Case Studies
Read our case studies
Middleton Hall Golf Club
Wed 4 September 2019
---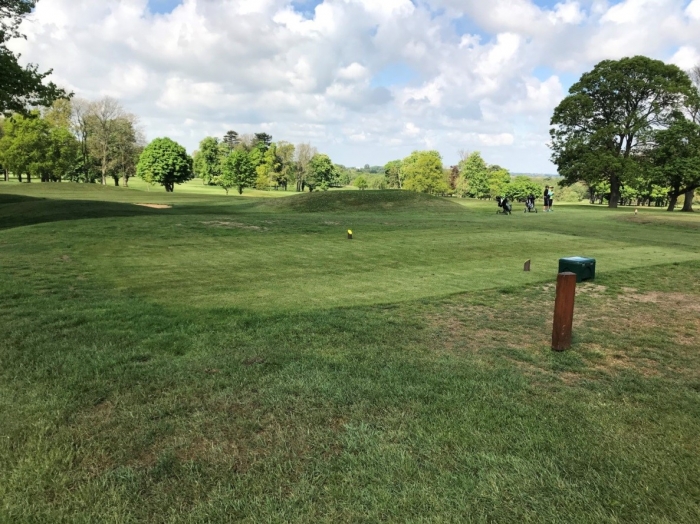 Middleton Hall Golf Club is a beautiful 18 hole, par 71 parkland course located in the heart of Norfolk's countryside near King's Lynn and the Sandringham Estate. Suitable for golfers of all abilities, it provides a challenge for beginners and pros alike.
Head Greenkeeper James Raines and his team have recently re-positioned and re-turfed three tees on the 10th hole, two on the 11th, and the white tee on the 18th hole; these tees were particularly badly hit by the summer drought of 2018.
The damaged turf was stripped off and six inches depth of old rootzone removed before the tees were re-positioned and more sprinkler heads added. 40 tonnes of British Sugar TOPSOIL's Sports&Turf 90/10 topdressing was delivered to Middleton Hall Golf Club and used by the team to back-fill up to the existing level of the grass on the tee banks. Once it had been treaded in and levelled, the tees were re-turfed. The picture above shows one of the re-positioned and re-turfed tees, alongside a badly worn, drought-affected area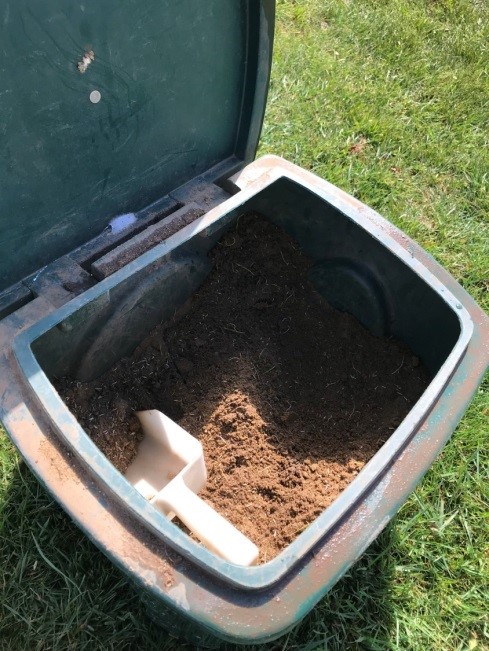 Sports&Turf was also used to overseed and top dress the remaining tees across the course with great results and the greenkeeping team is now using it as an effective divot mix to repair worn areas. "I have been impressed with Sports&Turf" James explained. "It is easy to use, offers value for money and if ordered by midday, can be delivered the following morning. I consider that to be fantastic service and would recommend British Sugar TOPSOIL's great products to other golf courses and landscapers."
Regarding his own golfing ability, James is characteristically modest: "I am a golfer, albeit not that good, and play the course when I can so that I can experience it from a golfer's point of view. I also try to play on other courses." James's daughter Layah also plays, having started to learn with the club's professional, Adam Lewarne, on his Junior Golf Programme. With a handicap of 54 Layah recently played in a competition with her father – their first together – and they came a very creditable third.
During his tenure at the Club, James Raines has been keen to bring on aspiring young greenkeepers through an active apprenticeship programme in collaboration with the College of West Anglia. His current apprentice, Jack Holman, is his sixth to date and James has high hopes for his future in the industry. With James's guidance and access to his very considerable knowledge and expertise, Jack is certainly off on the right foot.
---
---