Case Studies
Read our case studies
Mill Road Mosque, Cambridge
Tue 3 September 2019
---
The stunning new £23m mosque in Mill Road, Cambridge, which was designed by award-winning architects Marks Barfield who designed the London Eye, is the city's first purpose-built mosque and the most architecturally distinguished mosque in the UK. Columnar timber 'trees' form the main structure, both inside and out. With capacity for 1,000 worshippers, it is open to all faiths and its beautiful gardens can be used by members of the general public at any time, helping to break down barriers in the local community.
Landscape contractor Landshaped Ltd worked with landscape architects Urquhart & Hunt to create the gardens, designed by Islamic garden designer Emma Clark and Urquhart & Hunt. Their design is a harmonious balance between Islamic structure and relaxed herbaceous and naturalistic planting, which evokes a sense of harmony through the seasons and a connection with the rhythm of the natural cycles of the year. A respect for sustainability, biodiversity and insect-friendly planting has also been a constant theme in the selection of plants.
Michael Fellas, director of Landshaped, took delivery of 230 bulk bags of British Sugar TOPSOIL's premier planting soil 'HortLoam' in February and March 2019 in preparation for carrying out the soft planting. HortLoam is a blend of BS3882:2015-compliant topsoil, medium to coarse sand and added organic matter in the form of PAS100-compliant 'green' compost. The organic matter increases nutrient availability and helps retain moisture in drought conditions, whilst the sand improves drainage during wet periods.
The Mill Road mosque project has been an enjoyable and rewarding scheme for Landshaped and Michael's choice of planting medium has contributed to the garden's success:
"HortLoam was the ideal planting medium for the project as sustainability was an important part of the designer's brief. I've always found British Sugar TOPSOIL products to be of a high quality, consistent, and supported by great customer service. The ease of ordering made deliveries quick to turn around. I would recommend this product to any landscaper for planting schemes."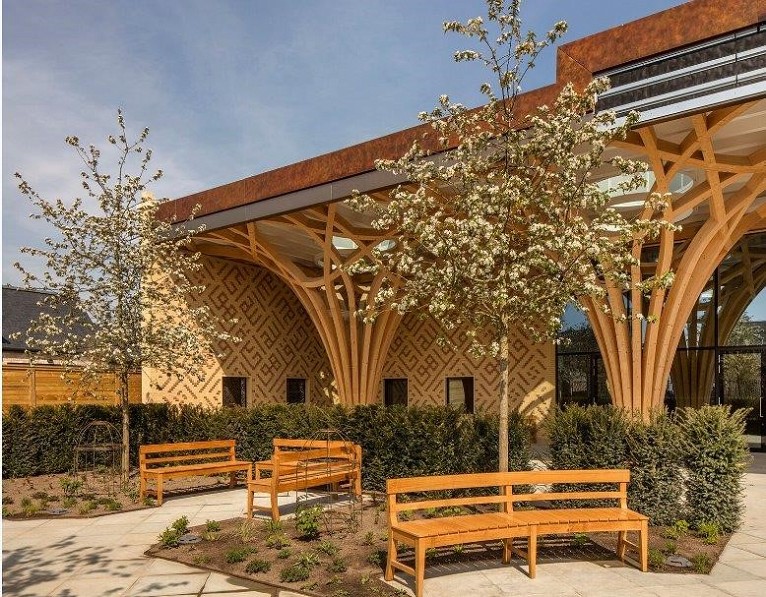 ---
---