Case Studies
Read our case studies
TOPSOIL Products create stunning landscape for new British Sugar headquarters
Thu 11 April 2019
---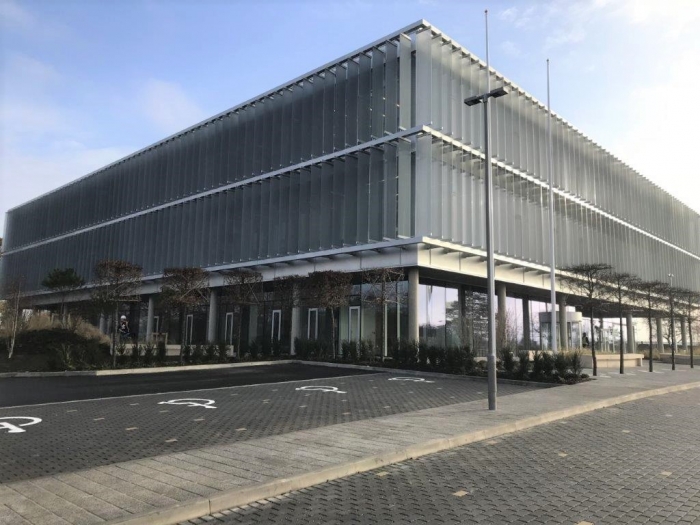 ---
The landscaped grounds around British Sugar's new headquarters building in Samson Place, Peterborough, provide staff and visitors with a beautiful environment in which to work.
---
With our HortLoam premier planting soil and Landscape20 general purpose topsoil being used, the trees, plants and lawns are flourishing since they were planted in the autumn of 2018.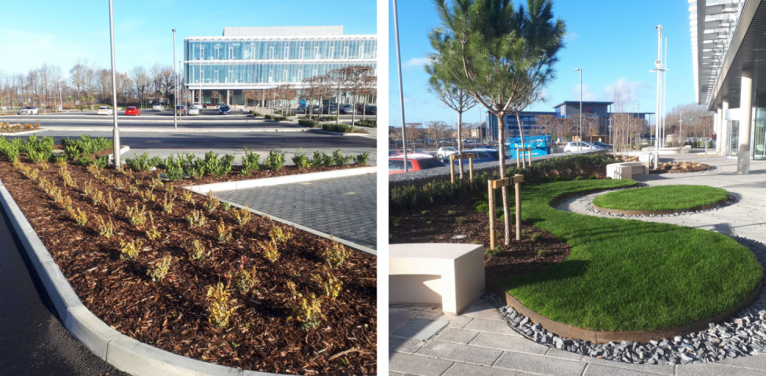 Andy Spetch, National TOPSOIL Manager, British Sugar said:
"As an active supplier member of BALI (the British Association of Landscape Industries), we were keen that a BALI Registered landscape contractor was selected to deliver the landscape design, which was created by Gloucestershire-based Davies Landscape Architects."
Award-winning BALI Registered Contractor NT Killingley, based near Chesterfield, Derbyshire, was awarded the £250,000 contract for the soft landscaping scheme by the main contractors, Bowmer & Kirkland.

NT Killingley used 1,420t of our HortLoam planting soil to plant 200 semi-mature trees, ornamental hedging and around 6,000 ornamental shrubs. The highlight of the scheme is a striking avenue of 5m tall Carpinus betulus (hornbeam) Box Head trees. These were planted in specialist 4.5 x 5.5 x 0.8m shared tree pits installed by the contractor and back-filled with load-bearing structural soil.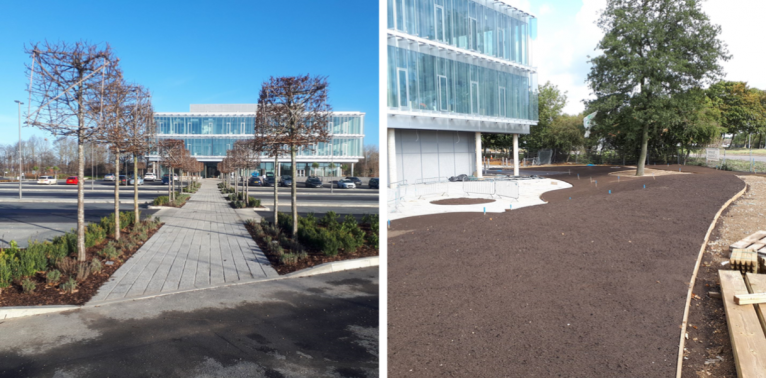 The semi-mature trees in the soft landscaped areas were planted in individual 1.0 x 1.0 x 0.8m tree pits and those in hard landscaped areas were planted in a single trench, built on the load-bearing Rootspace system from Green Blue Urban and backfilled with HortLoam.
Shrubs and hedging was planted in 450mm depth of HortLoam, and 150mm depth of Landscape20 topsoil was used across the lawn areas.
Despite restricted site access and British Sugar's exacting level of quality control, NT Killingley completed the works on time and within budget to achieve practical completion. Using our products, the contractor has created a stunning, eye-catching landscape that reflects the quality and professionalism expected of the contractors and suppliers who are registered members of the British Association of Landscape Industries.
---
---