Case Studies
Read our case studies
Peterborough Milton Golf Club
Wed 6 February 2019
---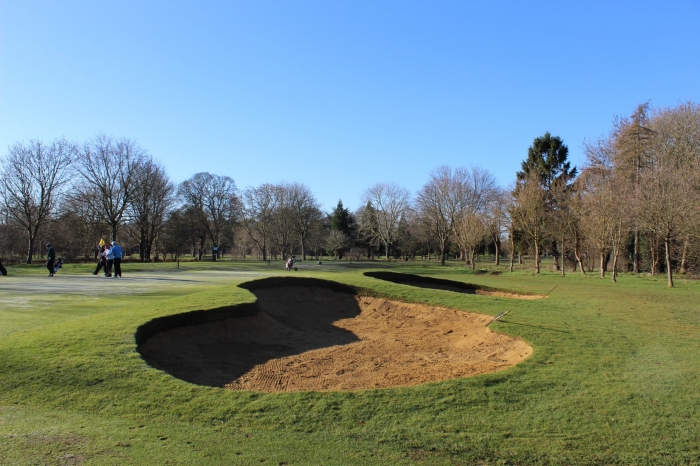 ---
Milton Hall, the 16th century Grade I Listed home of the Fitzwilliam family, is the largest private house in Cambridgeshire and the surrounding estate is home to

Milton Golf Club

, which boasts a par 71 parkland course. Many holes are played in full view of the beautiful house, with Lake Temptation on the 1st and 18th holes and strategically planted mature trees across the course providing golfers with plenty of challenge.
---
First established in 1938 the golf club has just celebrated its 80th anniversary. It has an active senior and junior membership and runs a Junior Academy, which has its own 6-hole starter course.
---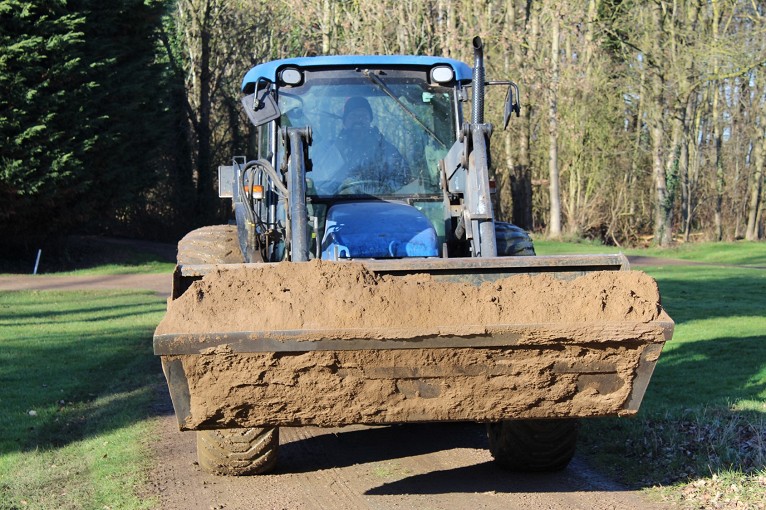 Course staff hard at work with the first of many loads of

Sports&Turf

to be applied
---
Head Greenkeeper Steve Smail has been at Peterborough Milton since 2016 and has over 27 years' greenkeeping experience. In autumn 2018 he selected British Sugar TOPSOIL's Sports&Turf topdressing, an 80/20 blend of medium to coarse sand and TOPSOIL's BS3882:2015 certified topsoil, to re-shape 13 of the course's bunkers and to level out five tees ready for turfing. Since 30th October, a total of 174 tonnes of Sports&Turf has been delivered to the course on 29 tonne articulated lorries.
---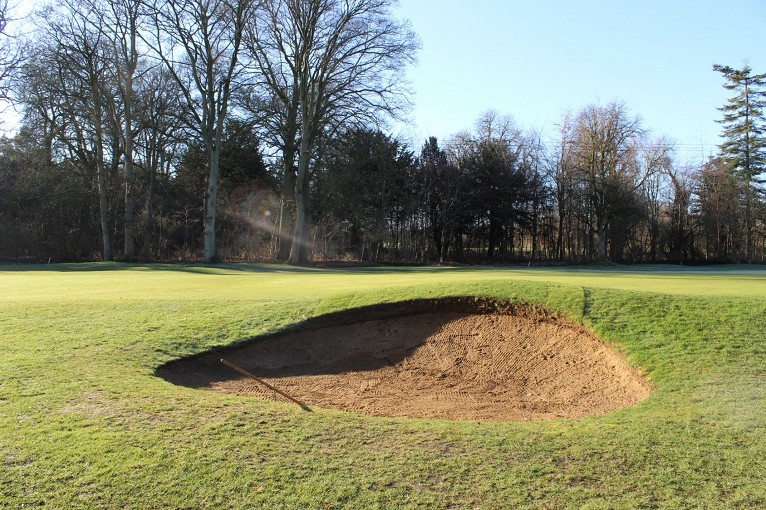 ---
Steve is delighted with the product:
"British Sugar TOPSOIL Sports&Turf is far the best product I have used in my years as a greenkeeper and I am delighted with how easy it is to use. The drainage and percolation rate it gives is second to none.

I am delighted with the product as it does exactly what I need it to do, and the price is certainly value for money. The turnaround time from placing an order to it arriving is excellent - it has been 'next day' when I have needed it to get a job done.''
---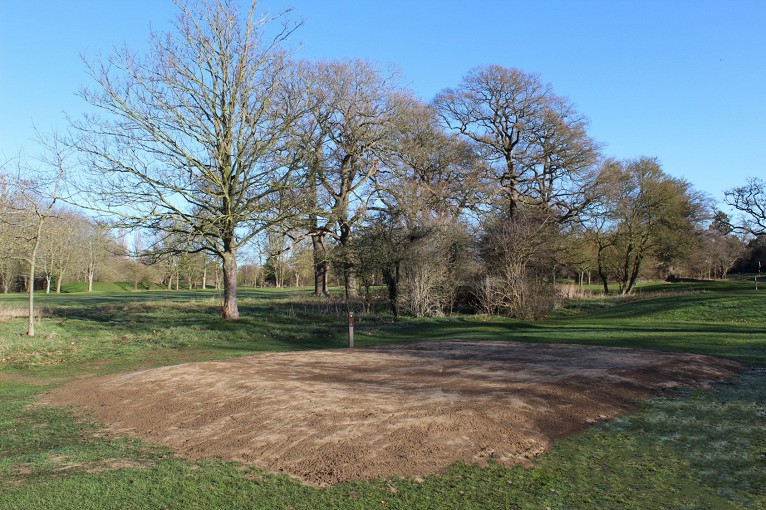 One of the largest tees on the course contructed with Sports&Turf before being turfed
---
---