Case Studies
Read our case studies
GYB Services - Great Yarmouth and Gorleston
Tue 27 November 2018
---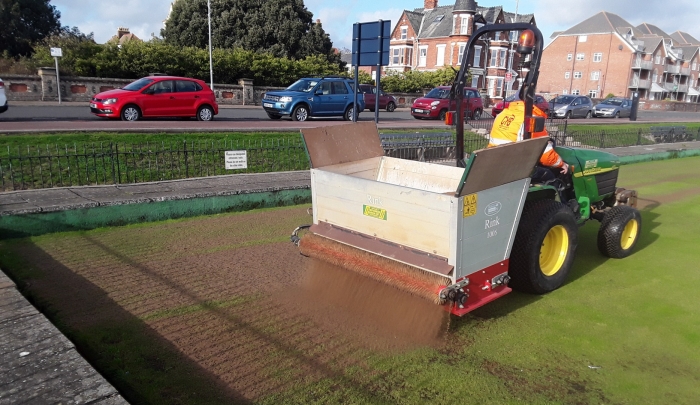 GYB Services Ltd is a contract services organisation providing a range of facilities management services to customers in Great Yarmouth and surrounding areas.
---
Stephen Basey, one of the company's grounds supervisors with over 40 years' experience, was sent a sample of British Sugar TOPSOIL's Sports&Turf topdressing and quoted for delivering loads to Great Yarmouth and nearby Gorleston for top dressing the bowls green and an 18 hole pitch & putt course.

10 tonnes of Sports&Turf was delivered to Gorleston Bowls Club and applied to the greens in early October and in November 2018 as part of the annual winter maintenance programme. The greens were first scarified and then spiked, seeded and top dressed with Sports&Turf using a small tractor and hopper. 5 tonnes of topdressing was applied to each bowling green.

Stephen has now moved suppliers as the British Sugar TOPSOIL sample was, he said, very representative of the load that was delivered, the haulier arrived early in the morning, and the product was immediately ready to use. The absence of stones also made it easy to apply with the spreader. Stephen believes it represents real value for money.
20 tonnes of Sports&Turf has now been delivered to Great Yarmouth's Britannia Bowls Club and a further 10 tonnes has been ordered for the town's pitch & putt course.
---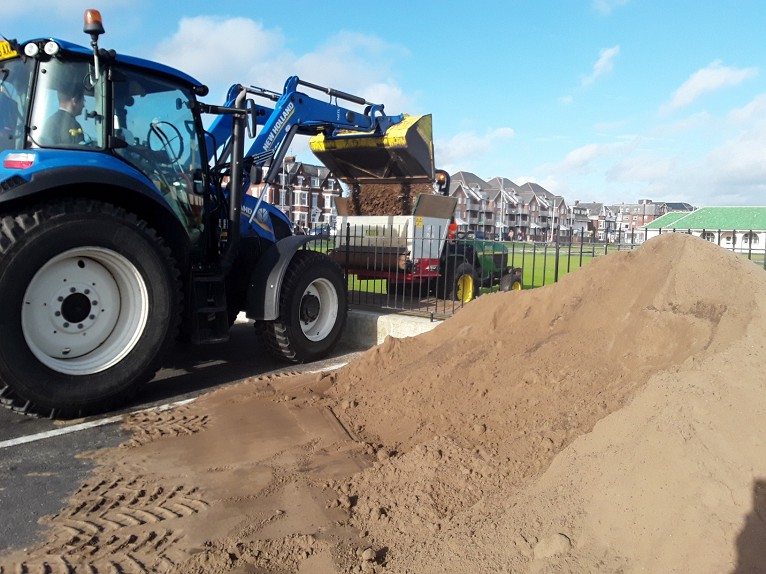 ---
---