Case Studies
Read our case studies
Ely City Golf Club
Tue 19 June 2018
---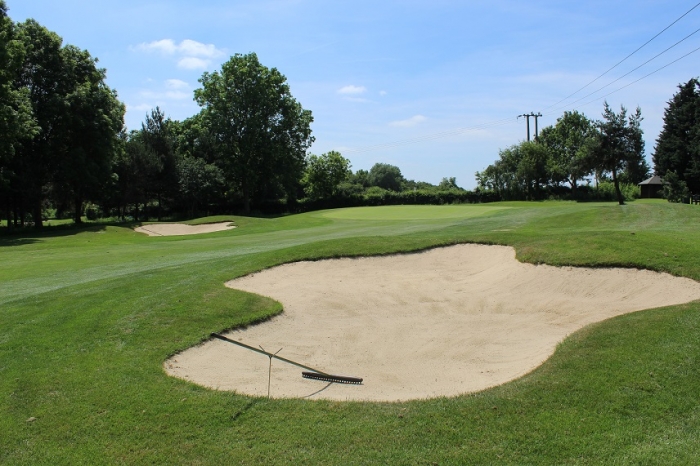 Ely City Golf Club is a 72-par parkland course designed by Henry Cotton and located on the outskirts of the city. Founded in 1962 as a 9-hole course, part of the site had previously been a prisoner-of-war camp. The present 18-hole course was created in 1973.
Course Manager and Head GreenKeeper has overseen major redevelopment of the course during his tenure, which has included using British Sugar TOPSOIL's Landscape20 topsoil for a major programme of bunker reconstruction that began in 2012. The challenge and playability of the course is under constant review and in November 2017 Andy again selected Landscape20 topsoil for the third phase of bunker construction, as well as Sports&Turf – an 80/20 blend of sand with BS3882:2015 topsoil - for the construction and extension of four tees. In May 2018 a further articulated lorry load of Sports&Turf was delivered for divoting tees and fairways.
---
Bunkers

---
Over the three phases of bunker construction a total of 560 tonnes of Landscape20 was delivered to the course in articulated lorries and used to construct the surrounds of the 35 bunkers prior to turfing. Andy was particularly impressed with the workability of the topsoil and the speed of turf establishment:
"Landscape20's sandy loam texture makes for a soil that is easy to handle and consolidate into the shape needed. The establishment and subsequent growth of the turf has been very impressive - the roots of the turf had anchored into the Landscape20 within one to two weeks of laying."
---
Tees

---
145 tonnes of Sports&Turf was also delivered to the course in articulated lorries – four loads in November 2017 for the construction and extension of four tees, and a fifth load in May this year for repairing divots. For the tee construction the base area was created using a sub-base material found on site combined with drainage, with the Sports&Turf then placed on top and levelled at a depth of 300mm.
Andy has also now started to use Sports&Turf as a spring and summer divot mix on both the tees and fairways as he finds the 80/20 mix creates great conditions for good seed establishment: "We have found the Sports&Turf a really lovely product to use and one of the most impressive factors of the whole project has been the outstanding consistency of the products and the service."
---

---
---