Case Studies
Read our case studies
Peterborough United Football Club
Tue 29 May 2018
Known affectionately as 'The Posh', Peterborough United FC's home is the London Road ABAX Stadium in Peterborough. The club plays in League One of the English Football League and has an army of passionate and dedicated fans.
---
Its training ground – the Mick George Training Academy at Nene Park – is home to the elite players at the club, from the 1st team down to the youth players. The facility has three full size pitches, training grids and a goalkeeper area.
Head Groundsman Rob Bradshaw, who has been in the industry since he was 18 years old, has been in his current role at the Posh's training ground since August 2016. Having over-seeded the grids and Under 18 surface, he wanted to apply an effective topdressing to help establish the newly-seeded areas, and chose British Sugar TOPSOIL's Sports&Turf:
"Having researched British Sugar TOPSOIL's new Sports&Turf blend of 80% sand 20% soil I felt this was the best source of rootzone for me. We purchased as a club 90 tonnes for our grids and U18 surface and I feel with the trials that have been undertaken we have a product that is affordable and great value for money.
"The TOPSOIL team are extremely helpful and very understanding of what we as a club wanted. It takes a lot of hard work and dedication to achieve great results on the playing surface. Their expert advice, along with an excellent product, has helped us achieve remarkable results."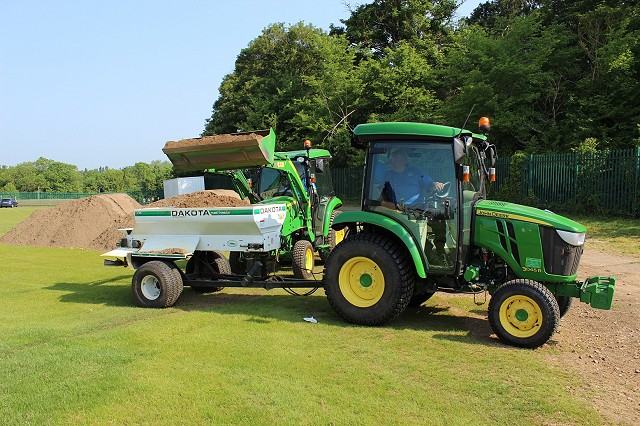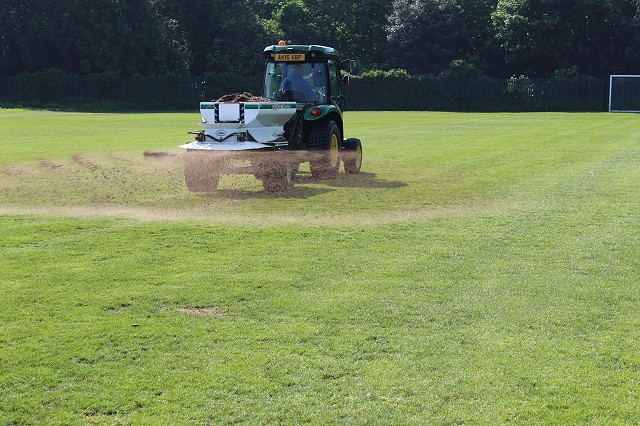 ---
Header Image from left:
POSH Training Academy Head Groundsman Rob Bradshaw
TOPSOIL's Kim Campton
Sports surface consultant Mel Pooley
POSH Training Acadmey junior groundsman David Clancy
---
---
Peterborough Milton Golf Club
Wed 6 February 2019
Milton Hall, the 16th century Grade I Listed home of the Fitzwilliam...
Eton College
Tue 15 January 2019
This world-renowned independent boarding school in Berkshire was...