News
Read our latest news
#Groundsweek- David Holmes
Fri 24 March 2023
---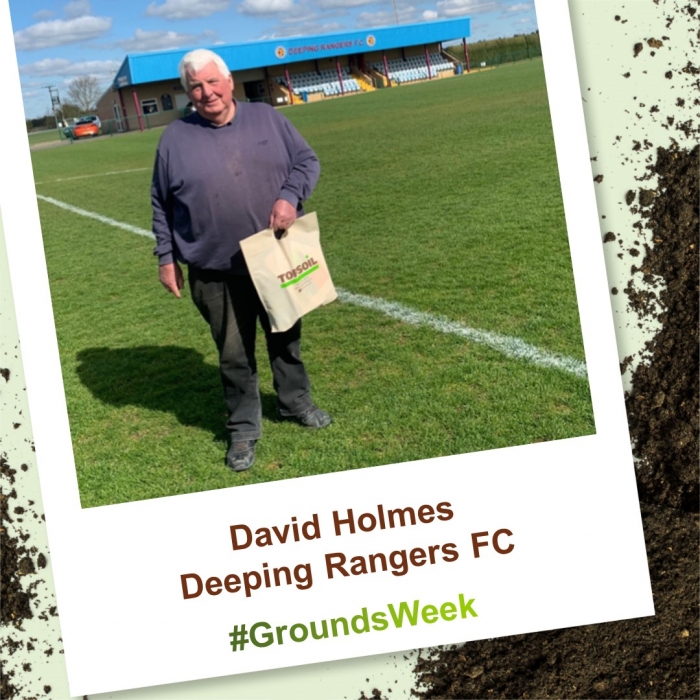 David Holmes, Head Groundsman at Deeping Rangers FC is our final profile of #Groundsweek.
We've thoroughly enjoyed supporting The Grounds Management Association this week and recognising the hard and valuable work that grounds people do.
Background info
Dave has been a volunteers Groundsman for over 35 years. Dave originally studied Horticulture at Brooksby College, Leicester. Dave then went on to start his career selling flowers at Leicester whole sale market before moving to a seed company where he sold bulbs. Dave then worked in the quarrying business for over 30 years
Dave is a GMA Member and has completed Level 1 Winter Pitches: Annual Preparation and Maintenance. He is also a previous winner of the Groundman of Year (United Counties league).
Typical Day
A typical day is determined by the weather. It's an early start to meeting the team to discuss how best to proceed for the day. We then look to cover what work we can over the day. Work includes line marking, mowing lawns, aerating pitches and general maintenance.
What are you biggest challenges?
Weather! With the extremes we've been getting we look to do what we can at times. Ultimately we are making sure the pitches are up to the best standards for the lad to play on.
---
---
British Sugar TOPSOIL renew Suffolk FA sponsorship to a fourth year
Mon 17 July 2023
SPONSORSHIP of the