News
Read our latest news
TOPSOIL Half Day Seminar with NHBC, Tim O'Hare Associates and East Northamptonshire Council
Thu 31 January 2019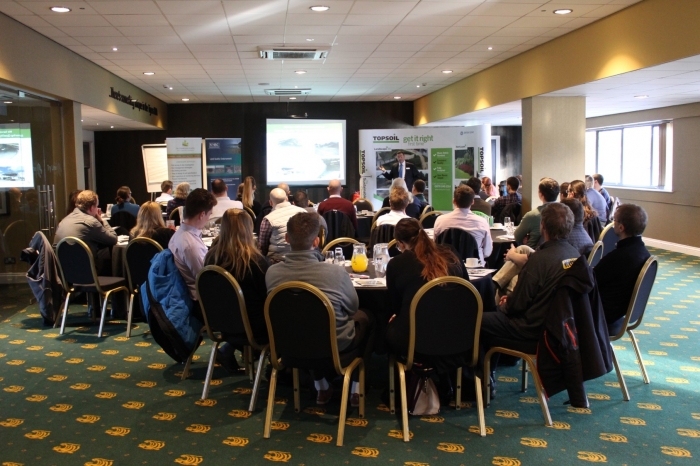 ---
British Sugar TOPSOIL teamed up with NHBC, Tim O'Hare Associates and East Northamptonshire Council on 16th January 2019 and delivered a half day seminar on topsoil.
Thanks to all our guests and speakers, it was an informative day in Leicester. Presentations covered topics including the topsoil market, testing and specifications to help you understand the best practice solutions for topsoil.
Presentation slides from that day are uploaded on this page. Please click on the green buttons to download the slides from our different speakers.
Presentation slides from Tim O'Hare are available by contacting Tim via the Tim O'Hare Associates website: www.timohare-associates.com
Presentation Slides
---
---
SGD Awards 2020 Sponsorship
Thu 21 March 2019
We are pleased to announce that we will be continuing our...
TOPSOIL joins BIGGA South East Regional Partnership scheme for 2019
Thu 31 January 2019
To further strengthen our links and support of